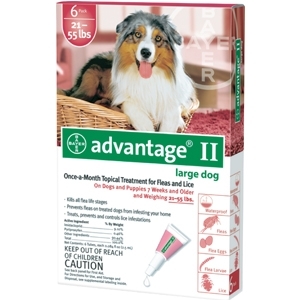 Advantage II for Large Dogs
Manufacturer: Bayer Animal Health
Model Number: 21-55 lbs.
For Dogs 21-55 lbs.
Advantage® II kills fleas at every stage of their lifecycle and prevents fleas on a treated dog from infesting the home. Kills fleas within 12 hours of initial application. Lasts up to one month.
Please contact us for current pricing and availability.