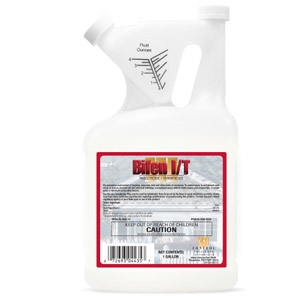 Control Solutions® Bifen® I/T Insecticide/Termiticide
Professional strength insecticide/termiticide. Used to control pests indoors/outdoors on residential, institutional, public, commercial and industrial buildings. Can be used on lawns, ornamentals, parks, recreational areas and athletic fields to control chinch bugs, crickets, fire ants, scorpions, aphids and other listed insects. Long-lasting residual for up to 5 years. 4 oz.


Please contact us for current pricing and availability.