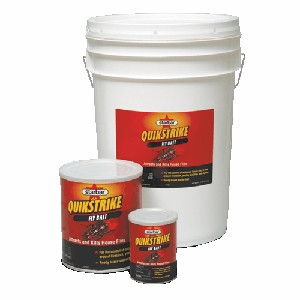 QUIKSTRIKE® FLY BAIT
With the active ingredient, Dinotefuran, QuikStrike® Fly Bait kills nuisance flies quickly and controls those resistant to carbamates and pyrethrin sprays. Its homogenous formulation contains (Z)-9-tricosene to attract flies and can be used as necessary where flies are a problem.
Please contact us for current pricing and availability.